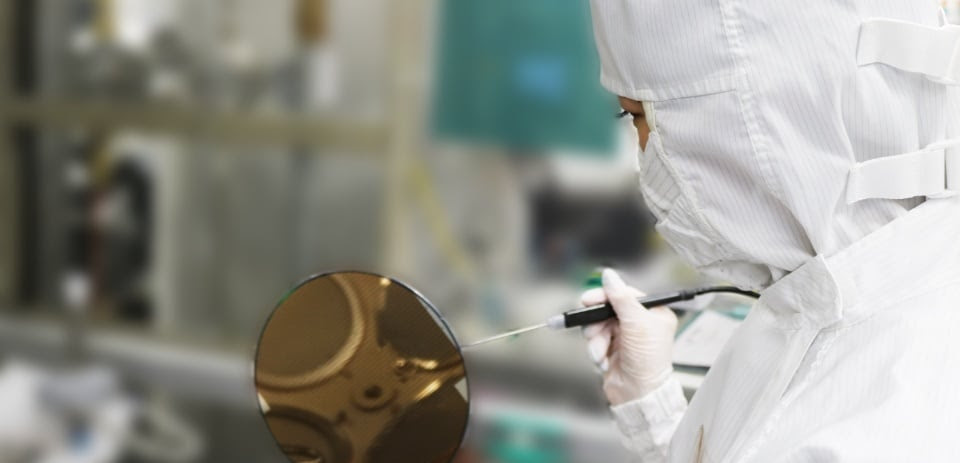 Tokyo – April 28, 2023 – Toppan (TYO: 7911), a global leader in communication, security, packaging, décor materials, and electronics solutions, has from April launched a contract manufacturing handling service for power semiconductors.

It can be challenging to secure wafer1 manufacturing capacity for power semiconductors for in-vehicle applications, industrial devices, and factory automation in particular. Focusing on those needs, Toppan will perform porting2 and manufacture for the wafer processes of device manufacturers. Based on a collaboration agreement, the manufacturing process itself will be established at the Niigata plant of JS Foundry K.K. (JS Foundry).

The service will enable device manufacturers to respond to strong demand for mass production of power semiconductors at their own facilities while also ensuring a stable supply of multiple product types in small quantities, something that can be challenging to balance with mass production needs.

Starting with porting and manufacture for the 6-inch wafer process, Toppan will handle partial processing related to wafer manufacture, such as epitaxial3 and back-side processes. By March 2025, Toppan will expand the service to the 8-inch wafer process and launch turnkey services ranging from power semiconductor design to manufacture, provided by Toppan Technical Design Center, a subsidiary focused on semiconductor design.

"With this new endeavor we will further bolster our support for the semiconductor industry and device manufacturers," said Yoshihisa Aida, Senior General Manager of Business Strategy in Toppan's Electronics Division. "By working with JS Foundry, we will be able to provide an end-to-end service that ensures the supply our customers need and allows them to focus resources on volume production operations."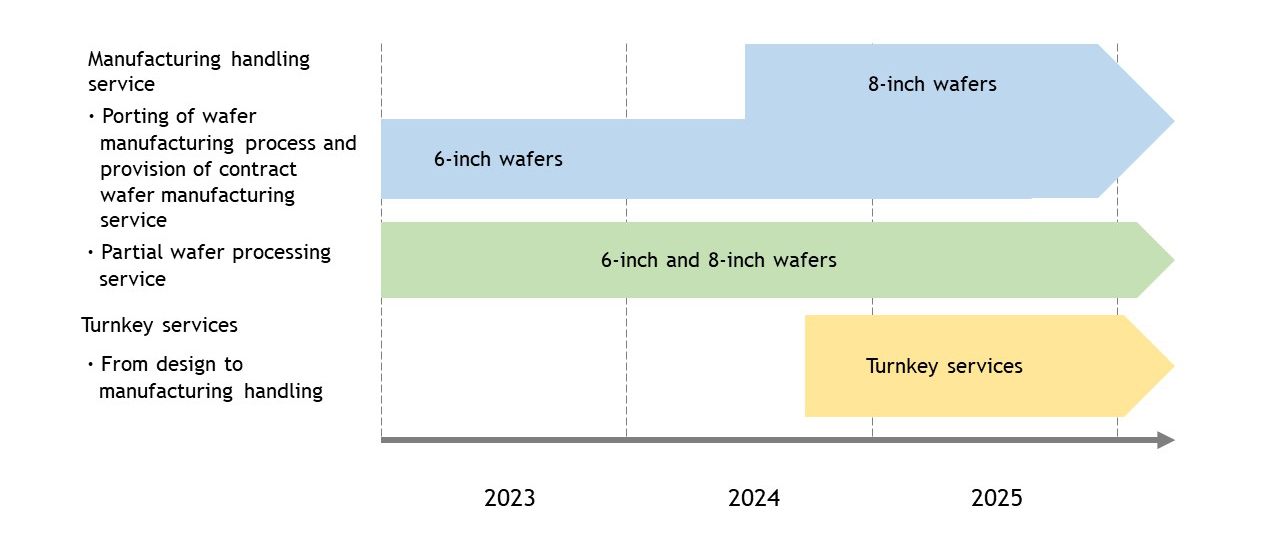 Background
Power semiconductors are semiconductor devices used for high-power and high-voltage control. They are used in a wide range of fields, such as automobiles, photovoltaic power generation, railways, air conditioning systems, and data centers. The recent boom in data center construction and growth in the use of electric vehicles are driving up power semiconductor demand, but limited increases in manufacturing capacity mean that the supply side is struggling to keep pace. This is causing a serious shortage of multiple types of power semiconductors required in small quantities for applications such as industrial equipment and factory automation.

To address this challenge, Toppan has entered into a strategic collaboration agreement with JS Foundry, which was established in December 2022 as Japan's first independent foundry. Leveraging Toppan's accumulated expertise in logic and analog semiconductor circuit design and turnkey business, the two companies are launching a contract manufacturing handling service for power semiconductors. The service will support a stable supply of multiple types of power semiconductors in small quantities for the industrial equipment, automotive, and factory automation markets.

Features of Toppan's power semiconductor contract manufacturing handling service
・Track record of more than 20 years in the semiconductor turnkey business
Since launching its LSI turnkey service in 2001, Toppan has provided semiconductor OEM services to logic and memory device manufacturers. Toppan has the capability to establish production control and quality assurance systems for power semiconductors, enabling the creation of a new supply chain.

・Production capacity secured
Toppan and JS Foundry have reached agreement on the preferential use of the latter's 6-inch wafer manufacturing line, making it possible for device manufacturers to secure additional production capacity for power semiconductors marketed under their own brands. A new 8-inch wafer line is due to be available for use from the summer of 2024.

・Stable supply
Since being established as an LSI production base of the former Sanyo Electric Group, JS Foundry has produced analog and power semiconductors for more than 35 years and therefore has manufacturing equipment suited to power semiconductors. Combining JS Foundry's strengths in manufacturing technology with Toppan's extensive experience in manufacturing handling services will facilitate a stable supply to the market.

1. Wafers are thin circular plates made of monocrystalline silicon that are used for the fabrication of integrated circuits.
2. Porting refers to migrating a process to a different production line.
3. Epitaxy is part of the semiconductor manufacturing process. It involves growing thin crystalline layers on a silicon wafer.
About JS Foundry
Launched in 2022, JS Foundry is Japan's first independent company specializing in the foundry business. Aiming to contribute to the growth of the Japanese semiconductor industry, JS Foundry is involved in a wide array of foundry business, handling processing and manufacturing operations that include front-end and back-side processing for analog and power semiconductors, EPI layering, and chip-scale packages. Leveraging a foundation of technologies accumulated since establishment in its previous incarnation as an LSI production base of the former Sanyo Electric Group, JS Foundry aims to create semiconductors in collaboration with its customers to deliver assurance and satisfaction.
About Toppan
Established in Tokyo in 1900, Toppan is a leading and diversified global provider committed to delivering sustainable, integrated solutions in fields including printing, communications, security, packaging, décor materials, electronics, and digital transformation. Toppan's global team of more than 50,000 employees offers optimal solutions enabled by industry-leading expertise and technologies to address the diverse challenges of every business sector and society and contribute to the achievement of shared sustainability goals.

For more information, visit https://www.toppan.com/en/ or follow Toppan on LinkedIn https://www.linkedin.com/company/toppan/.