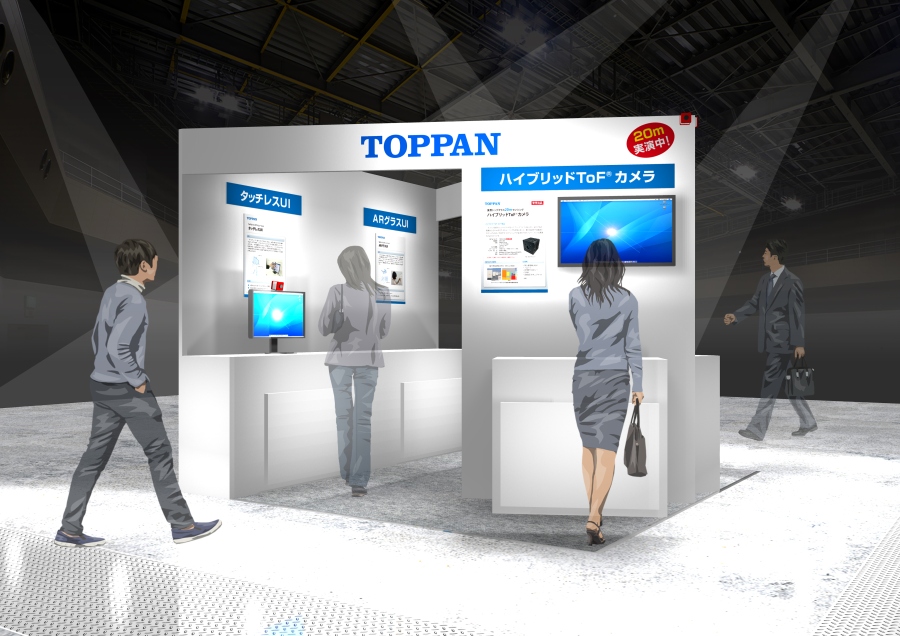 Tokyo – June 9, 2023 – Toppan (TYO: 7911), a global leader in communication, security, packaging, décor materials, and electronics solutions, will participate in IMAGE SENSING SHOW 2023, which will be held from June 14 to 16 at the PACIFICO Yokohama convention center in Japan.

IMAGING SENSING SHOW presents a wide range of image processing devices and sensing technologies from Japan and overseas. This year's event will feature a Digital Solutions Zone showcasing technologies expected to see dramatic expansion in use going forward. These include AI, deep learning, cloud technologies, 5G and 6G communication, the Internet of Things, edge computing, virtual reality (VR), augmented reality (AR), mixed reality (MR), automated systems, and robotic process automation (RPA).

The Toppan booth (D-18) will be in the Digital Solutions Zone and provide demonstrations of sensing over 20 meters using a prototype camera equipped with a 3D depth image sensor (Hybrid ToF™ Sensor) that Toppan announced in June last year. Solutions displayed will also include a sample obstacle detection app for autonomous mobile robot (AMR) developers and manufacturers, developed using a software development kit (SDK), as well as two user interface (UI) applications, "AR Glasses UI" and "Touchless UI."
Solutions on show
・Demonstration of 20-meter sensing using Hybrid ToF™ Camera
Toppan will be displaying its Hybrid ToF™ Camera, capable of measuring distances of up to 30 meters, for the first time. The camera will be used for demonstrations of sensing over a wide range of distances from one to 20 meters.

・Demonstration of obstacle detection app for AMR developers and manufacturers
As an example of the use of an SDK for a robot operation system (ROS), a development environment for robotics, Toppan will demonstrate an obstacle detection application for potential use in AMRs. The Hybrid ToF™ Sensor's outstanding accuracy in detecting moving objects will be applied to pinpoint the three-dimensional location of a person captured by the ToF camera and generate movement instructions for a robot.

・UI applications
Toppan will showcase "AR Glasses UI" and "Touchless UI," two examples of applications connecting devices such as AR glasses and displays to Hybrid TOF™ cameras.
AR Glasses UI
Users can control the screen displayed on AR glasses simply by moving their hands in front of the glasses. Both hands are free because there is no need to hold a controller like previous models.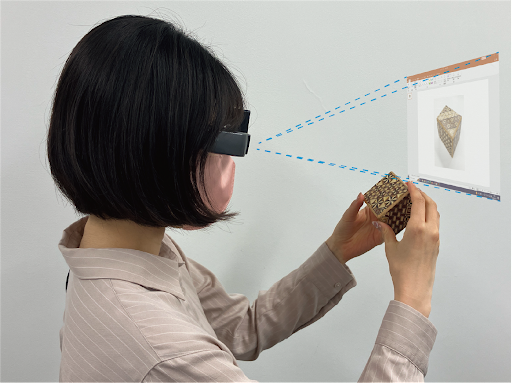 Touchless UI—a contactless display control solution
A virtual touch panel is created by attaching a ToF camera to the display, and users can control the screen by simply moving their hands in front of the display.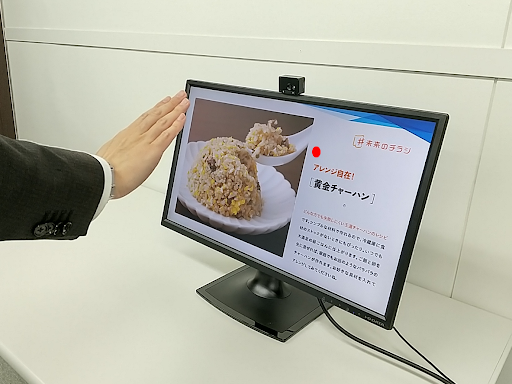 About IMAGE SENSING SHOW 2023
Dates: June 14 to 16, 2023
Times: 10:00—17:00
Venue: PACIFICO Yokohama, Hall D
Sponsor: Advanced Communication Media CO., LTD.
https://www.adcom-media.co.jp/isseng/
About Toppan
Established in Tokyo in 1900, Toppan is a leading and diversified global provider committed to delivering sustainable, integrated solutions in fields including printing, communications, security, packaging, décor materials, electronics, and digital transformation. Toppan's global team of more than 50,000 employees offers optimal solutions enabled by industry-leading expertise and technologies to address the diverse challenges of every business sector and society and contribute to the achievement of shared sustainability goals.

For more information, visit https://www.toppan.com/en/ or follow Toppan on LinkedIn https://www.linkedin.com/company/toppan/.