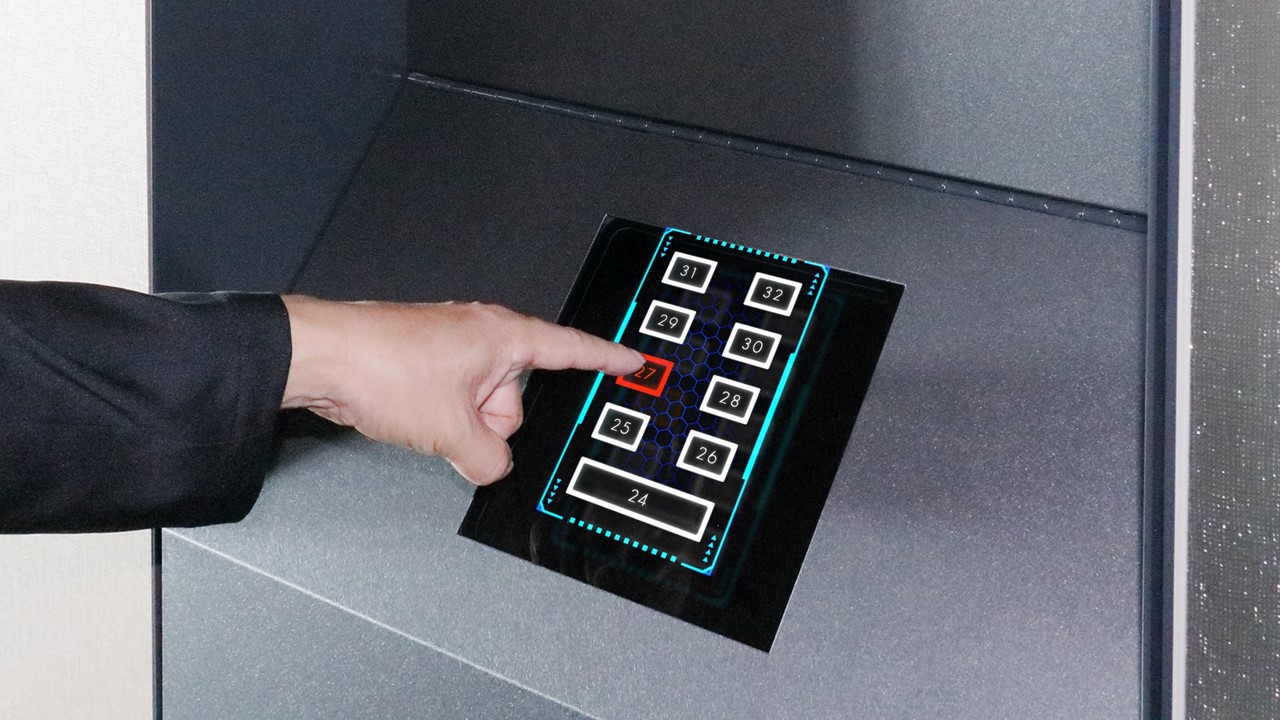 Tokyo – September 15, 2021 – Toppan (TYO: 7911), a global leader in communication, security, packaging, décor materials, and electronics solutions, developed an original aerial touch display in October 2020, meeting needs for contactless touch panel operation. While verification of feasibility for full-scale commercial availability is being conducted, Toppan has now developed a next-generation model with a significantly expanded viewing angle and improved clarity for aerial images. The new model will be installed in the elevator halls on the office floors of Tokyo Midtown Yaesu, a building complex scheduled to be opened in central Tokyo in August 2022.

Tokyo Midtown Yaesu is due to be equipped with a variety of technologies to help combat the spread of COVID-19 and create an office environment in which people can work with peace of mind in the post-COVID-19 era. Access control systems employing facial recognition and automatic doors for each area will enable office workers to follow routes from the building entrance to their respective offices without having to touch any surfaces.
Until now, users have had to physically press up and down buttons to call elevators and then the buttons for the floors they want to go to. In Tokyo Midtown Yaesu, however, consoles equipped with Toppan's aerial touch display will be installed as the elevator interface in all the elevator halls on office floors.

"The improved model of our aerial touch display enhances user-friendliness with even better visibility and also requires less power than the previous model," said Takeshi Iwano, general manager of display marketing in Toppan's Electronics Division. "In an era in which society is living with COVID-19, Toppan will drive the adoption of aerial touch displays as key devices for enabling contactless operation in offices, other facilities, and for a range of equipment."
Features of the improved aerial touch display
1) Visible scope of aerial images doubled
In addition to maintaining the previous model's 15-degree horizontal viewing angle to both the right and the left, the new model doubles the vertical viewing angle to 30 degrees in each direction. This means that when the display is used in practical settings such as elevator halls, aerial images will be easily visible to a broad spectrum of users, from children to tall adults.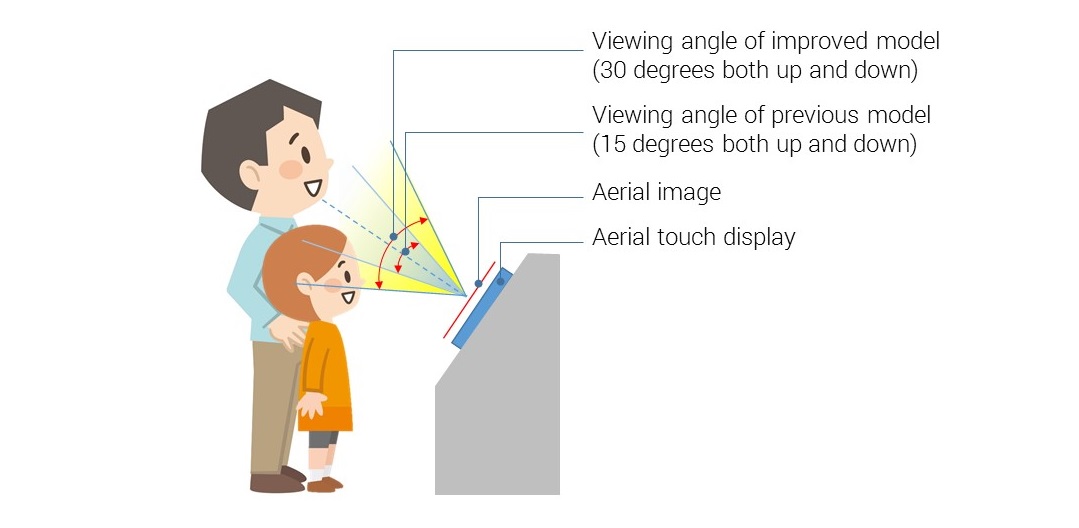 2) Significant improvements in resolution and image clarity
By using a new, original technique for optical design, Toppan has significantly improved resolution and image clarity. This enhances the user experience by improving visibility in bright conditions and for detailed images.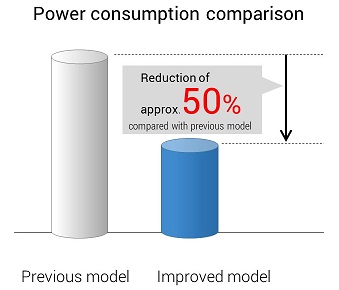 3) 50% reduction in power consumption
The new technique for optical design significantly increases efficiency, reducing power consumption by approximately 50% in comparison with the previous model. Because this also lowers the amount of heat produced by the device, it alleviates constraints on layout for integration, such as the securing of paths for heat dissipation, and enables greater freedom in facility design.
About Tokyo Midtown Yaesu
Project Manager: Yaesu 2-Chome North Zone Redevelopment Project Association
Location: Yaesu 2-Chome, Chuo-ku, Tokyo, others
Architect/Builder: Takenaka Corporation
Master Architect: Pickard Chilton
Schedule: Completion in August 2022 (planned)
Website: https://www.yaesu-project-2022.jp (in Japanese)
Overview of aerial touch display
Liquid crystal panel type: 7-inch high-luminance, high-contrast TFT display
Display resolution: 800 x RGB x 480 (WVGA)
External dimensions: 285 mm (W) x 285 mm (H) x 60 mm (D) *Sample device
Weight: Approximately 1.9 kg *Sample device
Product website: https://www.toppan.co.jp/electronics/ortustech/english/technology/new_technology/
About Toppan
Established in Tokyo in 1900, Toppan is a leading and diversified global provider committed to delivering sustainable, integrated solutions in fields including printing, communications, security, packaging, décor materials, electronics, and digital transformation. Toppan's global team of more than 50,000 employees offers optimal solutions enabled by industry-leading expertise and technologies to address the diverse challenges of every business sector and society and contribute to the achievement of shared sustainability goals.

For more information, visit https://www.toppan.com/en/ or follow Toppan on LinkedIn https://www.linkedin.com/company/toppan/.