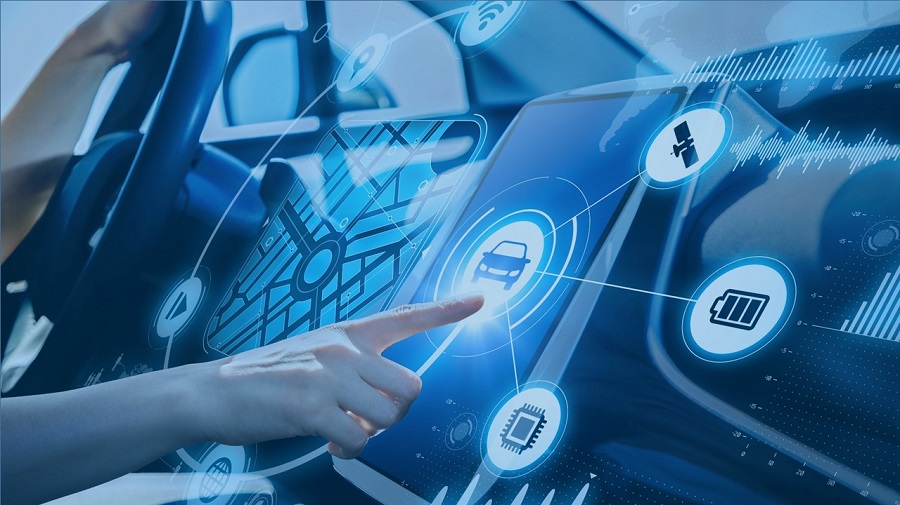 Tokyo – January 18, 2022 –Toppan (TYO: 7911), a global leader in communication, security, packaging, décor materials, and electronics solutions, will participate in the 14th Automotive World, the advanced automotive technology show due to be held from January 19 to 21 at the Tokyo Big Sight exhibition center. Toppan's booth (East Hall 5, booth 37-44) will go beyond the automotive industry to present and demonstrate Toppan Group electronics products that help drive digital transformation (DX) in manufacturing, logistics, and a wide range of other fields. Product information and related content from Toppan, including seminar videos, will also be available on a dedicated website between January 19 and February 28.

Visitors to the Toppan booth will be able to see solutions including the Aerial Touch Display, LC MAGIC light control film, Blanview TFT-LCDs, anti-reflection films, and Time of Flight (ToF) range image sensors.

Toppan's Aerial Touch Display can be controlled by pointing at floating images without having to touch the display surface. It responds even when the user is wearing gloves, and there is no risk of transferring oil or other substances on the user's fingers to the screen. Toppan will be showcasing the latest model, which offers a greater viewing angle and improved image quality. LC MAGIC is a light control film that changes from transparent to opaque at the flick of a switch. It can be used in security areas of offices and factories as well as in spaces that require privacy in stores and vehicles.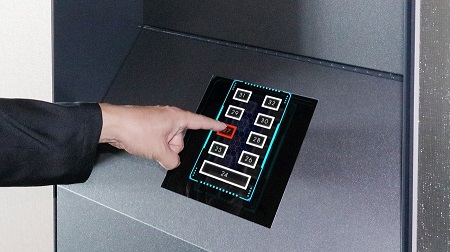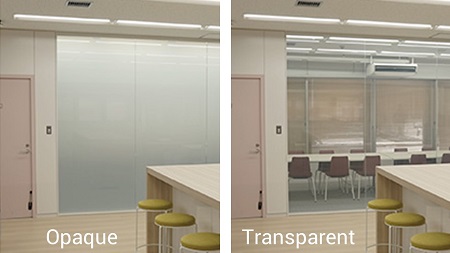 Blanview is Toppan's range of small-to-medium-sized sunlight readable TFT-LCDs. These displays employ an original internal structure to enable light from outdoor environments to be "reused," providing outstanding visibility and significantly reducing power consumption.

Toppan's anti-reflection films are optical films that enhance visibility by suppressing glare and reflection of external light. As the digitalization of automobile interiors advances, a growing number of display devices are being used for instrument panels, navigation systems, and rear seat entertainment systems. Toppan offers an extensive lineup of films that provide even better visibility as the size and definition of displays increase. ToF range sensors, meanwhile, are 3D image sensors developed by Toppan Group subsidiary Brookman Technology. The sensors feature original high-speed imaging technology and gather peripheral information in three dimensions, something required for the expanding use of autonomous robots for industry. Demonstrations of the detection of an object's shape and movement using a camera equipped with ToF range image sensors will be held in the Toppan booth.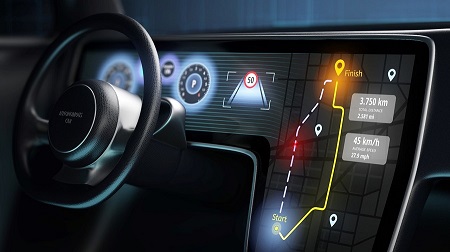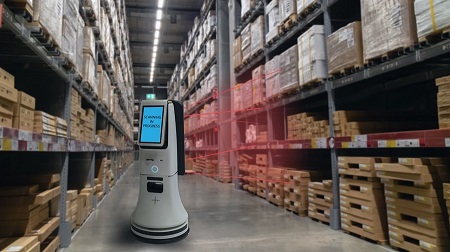 "Automotive World is an excellent opportunity for people in a range of industries to see and experience how Toppan's technologies can deliver the solutions they are looking for," said Tetsuro Ueki, Senior Managing Executive Officer of Toppan's Electronics Division. "We look forward to showcasing cutting-edge offerings that meet today's needs in the areas of displays, high-performance films, sensors, and more."
About Automotive World
Dates: January 19 to 21, 2022
Times: 10:00—18:00 (Ends at 17:00 on the final day)
Venue: Tokyo Big Sight
Organizer: RX Japan Ltd.
Website: https://www.automotiveworld.jp/en-gb.html
Toppan booth: East Hall 5, booth 37-44
Toppan dedicated event website: https://toppan-automotive.com/en/ (available from January 19 to February 28)
Concurrent events at Tokyo Big Sight: 36th Nepcon Japan, 6th RoboDEX, 6th Smart Factory Expo, 1st Smart Logistics Expo, 8th Wearable Expo
About Toppan
Established in Tokyo in 1900, Toppan is a leading and diversified global provider committed to delivering sustainable, integrated solutions in fields including printing, communications, security, packaging, décor materials, electronics, and digital transformation. Toppan's global team of more than 50,000 employees offers optimal solutions enabled by industry-leading expertise and technologies to address the diverse challenges of every business sector and society and contribute to the achievement of shared sustainability goals.

For more information, visit https://www.toppan.com/en/ or follow Toppan on LinkedIn https://www.linkedin.com/company/toppan/