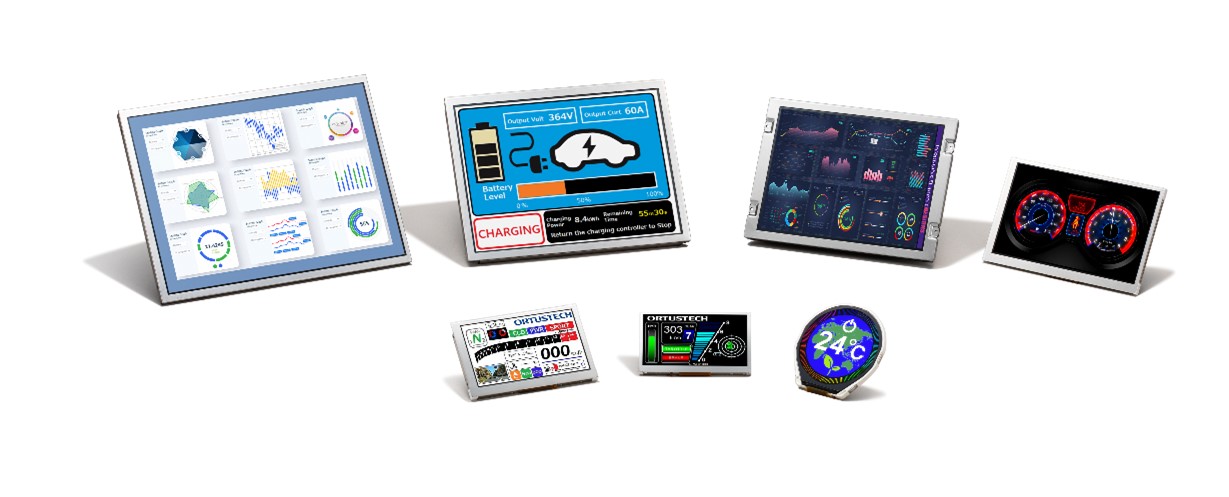 Tokyo – August 22, 2023 – Toppan (TYO: 7911), a global leader in communication, security, packaging, décor materials, and electronics solutions, will participate for the first time in Display Innovation China EXPO 2023, an international trade show for display technologies that will be held from August 29 to 31 at the Shanghai New International Expo Centre in Pudong, Shanghai.

Toppan will present the 12.1-inch model of Blanview™-F, a liquid crystal display (LCD) that provides excellent outdoor visibility and low power consumption, making it ideal for integration into high-speed charging stations for electric vehicles (EV). For the first time in China, Toppan will also showcase La+ touch™, an aerial touch display that enables contactless operation by users.

Display Innovation China EXPO 2023 is an international event focusing on LCDs, OLEDs, and other displays, touch sensors, and consumer electronics technologies. More than 300 companies from China and overseas are scheduled to participate and the expo is expected to attract in excess of 28,000 visitors, including executives, researchers, and engineers from China's display and electronic device industries.

Toppan will exhibit in the Japan Pavilion, a joint booth run by Japanese companies in hall N4, where multiple display manufacturers will gather under the same roof. In addition to the La+ touch™ aerial touch display, Toppan will exhibit products from its lineup of Blanview™ LCDs, which offer outstanding outdoor visibility, low power consumption, and low heat generation. These include a large-screen model for EV charging stations, a model with superior vibration resistance for motorcycles, and a compact model for medical devices.

Background
As the shift to electric vehicles gains pace around the world, the number of charging stations is increasing. Charging stations are often located outdoors, meaning that the position of the sun can affect the visibility of conventional LCDs, and this can negatively impact usability.

Display Innovation China EXPO provides Toppan with an opportunity to showcase and demonstrate actual models from its lineup of Blanview™ LCDs in China, the world's biggest EV market. Aiming to further expand its presence and business in the mobility sector, Toppan will display a wide range of its latest display products. In addition to models ideal for EV charging stations, solutions on show will include vibration-resistant models for motorcycles as well as the latest models for medical devices.

Main solutions on show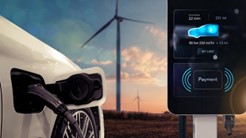 ・Blanview™-F: 12.1-inch model for EV charging stations
Blanview™-F is a mid-sized display designed for integration into electric vehicle charging stations. It couples high visibility in bright outdoor environments with low power consumption. The amount of heat produced by the device is reduced, which allows greater freedom for equipment design by alleviating constraints related to securing paths for heat to escape. At Display Innovation China EXPO, Toppan will showcase an actual model of the latest 12.1-inch display (260 mm × 203 mm) for the first time in China.

・Blanview™-G for motorcycles
Motorcycles, construction and agricultural machinery, and other engine-driven equipment used in outdoor environments require high levels of durability. Blanview™-G series LCDs are recognized for their robustness, being able to function in a wide temperature range from -30℃ to 85℃ and withstanding vibration acceleration of 6.8G. They are used widely in Japan and also by European motorcycle manufacturers.

・Blanview™ for medical devices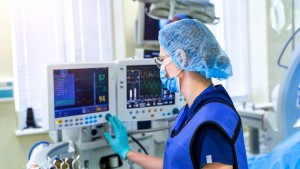 Monitors for medical devices used in examination rooms, operating theaters, and wards need to be clearly visible. It is also essential that sensors worn by patients are equipped with compact monitors that have low power consumption. Toppan's Blanview™ LCDs for medical devices are recognized for their high reliability and used by European medical device manufacturers.
・La+ touch™ aerial touch display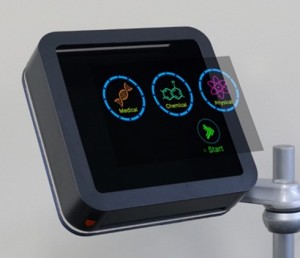 La+ touch™ is a next-generation interactive display. It is the world's first of its kind to display aerial images parallel to the panel and enables contactless operation whereby users only have to place their fingers where the floating images appear, meaning both the device and users' fingers stay clean. At Display Innovation China EXPO, Toppan will exhibit a 7-inch vertical model and a 12-inch horizontal model that is currently in development.
About Display Innovation China EXPO 2023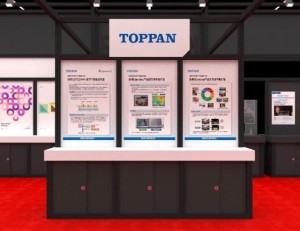 Dates: August 29 to 31, 2023
Venue: Shanghai New International Expo Centre (Pudong)
Host: China Optics and Optoeletronic Manufacturers Association Liquid Crystal Branch (CODA)
http://www.dicexpo.com/en/
Toppan's booth will be in the Japan Pavilion (hall N4)
About Toppan
Established in Tokyo in 1900, Toppan is a leading and diversified global provider committed to delivering sustainable, integrated solutions in fields including printing, communications, security, packaging, décor materials, electronics, and digital transformation. Toppan's global team of more than 50,000 employees offers optimal solutions enabled by industry-leading expertise and technologies to address the diverse challenges of every business sector and society and contribute to the achievement of shared sustainability goals.

For more information, visit https://www.toppan.com/en/ or follow Toppan on LinkedIn https://www.linkedin.com/company/toppan/.